We proudly serve Bernalillo, New Mexico and surrounding areas including Albuquerque, Rio Rancho, Corrales, Placitas, and Los Lunas.
For our clients who want to avoid the headaches that sometimes accompany the management of their investment our proven full service program is the best choice. We handle all of the details, deposit your funds directly and automatically into your bank account and provide you with a monthly report.
What we do as your Bernalillo Property Manager:
Coordinate and prepare each property for new Tenants
Conduct extensive marketing campaigns for vacant units
Monitor all showings of your property
Screen and select qualified Tenants
Prepare, execute and renew rental agreements
Timely collection of rents
Direct deposit of all funds to your bank account
Conduct attorney supervised evictions in the rare case they are needed
Accurate year end reporting making tax filing easy
Monthly statements covering all of your property's financial activity
Employ Licensed & Insured Contractors to provide maintenance only when necessary
Comprehensive annual property survey to protect your investment
Maintain a 24 hour a day emergency line for maintenance emergencies
We offer special rates for Owners with multiple properties
Low monthly rates with no startup or "junk" fees
We provide easy online account access for Owners and Tenants
Our online rental application system is easy to navigate and available 24 hours a day
We conduct regular interior and exterior property inspections
What sets us apart from other Bernalillo Property Management Companies?
Our People Make the Difference
Committed people equipped with a proven management system
Hundreds of Properties Under Management
Rent Builder people are property management experts with the single goal of providing the finest customer experience for our Owner Clients, and Residents as well. Our company manages hundreds of rental properties with a professional, well-trained team of property managers, maintenance personnel, and accountants, and has for over 15 years.
Local Area Experts
We know the area where your investment property is located. And, we combine that with the power of our RentMax database to maximize your rental income and minimize down time.We specialize in the management of residential rental properties in Bernalillo and throughout the greater Albuquerque Metro Area.
FREE No obligation Consultation
We will be glad to sit down with you to discuss your property in detail. We will go over new laws and developments in the market that could affect you and your property, and provide a realistic assessment of the monthly rent you should expect. All, of course, with No Pressure and Absolutely No Obligation.
We can make your life easier!
Now you can enjoy the benefits of being a property owner without the headaches that sometimes accompany the management of your investment. Our goal is to create and maintain the financial success of your property. We take care of everything so you can do the things you really want to do!
Our services are Tax Deductible
Property Management Services are deductible just like your utility bill or real estate taxes.
About Bernalillo
Historic Bernalillo is a quaint & quiet rural community located along the Rio Grande River just North of Albuquerque, where you'll find grand pueblo estate style homes alongside quaint old cottages.
Called the "City Of Coronado", this historic city was the site of one of explorer, Francisco Vazquez De Coronado's encampments, on his 1540 expedition to find the fabled "Seven Golden Cities of Cibola" and their treasures of gold. Bernalillo is home to the historic Santa Ana Pueblo, and the beautiful Tamaya Hyatt Resort, and is only a short drive from Santa Fe.
We cover the bases & keep your investment profitable
01

Our Team Stays in Close Contact with You
We understand that our first priority is keeping our clients informed and meeting their expectations. We do our best to keep an open line of communication with you & we're always happy to take your calls and emails.
02

We Use the Latest Technology
At Rent Builder, we're committed to using the best tools at our disposal to achieve impressive results. Repair requests, rent payments, property listings...you name it, and we've taken it fully digital. This keeps us more efficient than ever before.
03

Transparency Defines Our Management Approach
We believe in healthy client relationships. We put trust at the center of our interactions with you & are committed to providing honest service without the runaround. With us, you can expect clear fees, no hidden costs, & honest answers.
04

Our Industry Experience Makes A Marked Difference
There are plenty of well-meaning property managers out there, but very few teams with the expertise necessary to handle whatever your rental home throws at them. Put our 15 years of real estate experience to the test for your rental investment.
"Excellent service with good people. My experience with Rent Builder has been very good. They did everything they said they would do. They stayed in touch. Everything we planned was done. Any issues were taken care of. They were very professional."
 - Darren R., Corrales, NM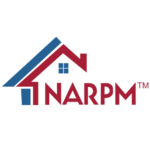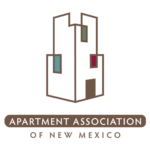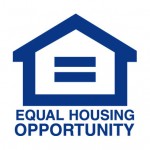 "Rent Builder has consistently met our needs for quality management and reporting for our rental properties, Their staff is courteous, professional and has always been very prompt to take care of maintenance and other issues related to our rentals. I highly recommend their services for property management."

 - Gary C., Rio Rancho, NM
1
Determine how much your rental property could earn monthly.
2
Learn how we can help you maximize your profits.
3
See if your home is a fit for our management portfolio.
By providing your mobile number you consent to receiving text messages from Rent Builder Property Management. Reply STOP to opt out. Msg & data rates may apply.
Greater Albuquerque's Local Property Management Experts
When it comes to Property Management in New Mexico, We're the best of the best.
Own rentals in Albuquerque or the surrounding area? If so, you're likely already dealing with the challenges that accompany leasing your home, handling maintenance requests, and ensuring bills get paid on time. For many residential property owners, staying afloat is hard enough...forget profitability! Isn't it time you rediscovered the full potential of your rental property?
At Rent Builder Property Management, we provide Albuquerque property management services without any of the hassle you'll find with some teams. Partner with us and we'll prioritize your needs from day one and work to identify management strategies that will maximize your monthly earnings. Learn today what we can do for your bottom line.
Start a Conversation with Us
Learn how we can help resolve your property challenges
Get answers to your questions now: (505) 892-4400